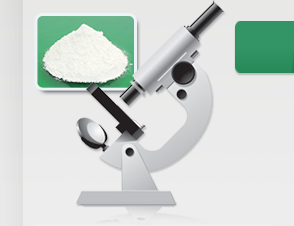 Dandong Office Tel: 0415-2827300
Shenyang Office Tel:024-83503181
Factory Tel:0415-2827303
      13842564666



| | |
| --- | --- |
|   Our company is located in Dandong city, the eastern Liaoning Province. And it's located at the north bank of the Korean city of Sinuiju face each other across the Yalu River. It's about 200 km away from Shenyang Taoxian International Airport, and only 300 km away from Port of Dalian and Dalian Zhou Shuizi International Airport. | |

  Dandong Qianjin Pharmaceutical Material co., LTD is a professional engaged in materials pharmaceutical raw materials and products, chemical machinery, pharmaceutical machinery and other export trading company. This company provides one-stop service through strong network of relationships, comprehensive technical and staffing services to European and American market. Dandong Jin Sanyuan Trading Co., Ltd., which is located in Dandong, is a company specially set up for DPRK trading convenience.
  Our factory was established in 1987, which products Active Pharmaceutical Ingredients especially and it has been awarded as a high-tech enterprise of Dandong city. The factory covers an area of 20,000 m², it has a staff of nearly 200 employees, and more than 40 professional and technical personnel, with an annual sale of approximately 60 million Yuan, and 15 million annual exports in Active Pharmaceutical Ingredients.Our products are sold well throughout China as well as Germany, Switzerland, Japan, Brazil and other countries. For more than ten consecutive years, it has been awarded "the contract and keeping promises units" title.
  We manufactured kinds of Active Pharmaceutical Ingredients (APIs) are: Phenprobamate, Promethazine hydrochloride, Chlorpromazine Hydrochloride, Chlorpropamide, Metformin hydrochloride, Metronidazole, Cimetidine and so on. Pharmaceutical Intermediates species: Sodium Cyanate, Potassium Cyanate, Subsalt of Heat Treatment, the Main Ring of Promethazine Hydrochloride, Promethazine Hydrochloride Side Chain. Among of them, Phenprobamate and Chlorpropamide are exclusive domestic products.
  The company's main business including, manufacture of Active Pharmaceutical Ingredients (APIs) and Pharmaceutical Intermediates, Pharmaceutical Chemical Production Line Design Consulting, Chemical and non-tandard Equipment Design and Processing. Concurrently engaged in: Pharmaceutical Chemical Raw Materials,
Chemical Machinery, Pharmaceutical Machinery Import and Export business.
   New and old customers at home and abroad is willing to wholeheartedly
cooperation, mutual benefits and common development.